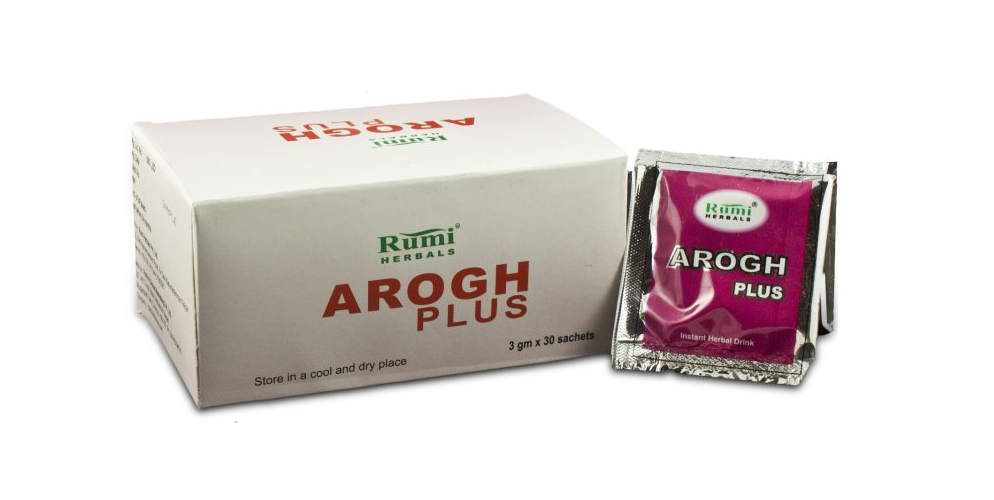 General Features

Regulates blood circulation and the functions of heart.
Dissolves unwanted fatty tissues from the body.
Helps reduce Cholesterol Regular use helps relieving tension and stress.
Very effective for Obesity and Ailing Heart
Works in-tandem with modern drugs for Heart, Blood, Obesity and Stress.
Available in 30*3 gm packing.

Ingredients

Lotus, Japa (Sembaruthi), Sarsaparilla (Nannari), Rose, Dried Ginger, Bhringaraj (Karisalangani), Chebulic myrobalan (Kadukkai), Licorice (Athimadhuram), Masikkai.

Dosage 

Soak one tea spoon Arogh in one cup of water.
Boil, filter add sugar and milk for taste.
Consume twice a day for best results.
Also available in instant form (Arogh Plus 30 X 3 gm); Add one packet of Instant Arogh Plus to One cup of Hot water. Mix, Stir and Drink.
Available in the form of Dry Herbs Mix/Instant Powder for Tea.